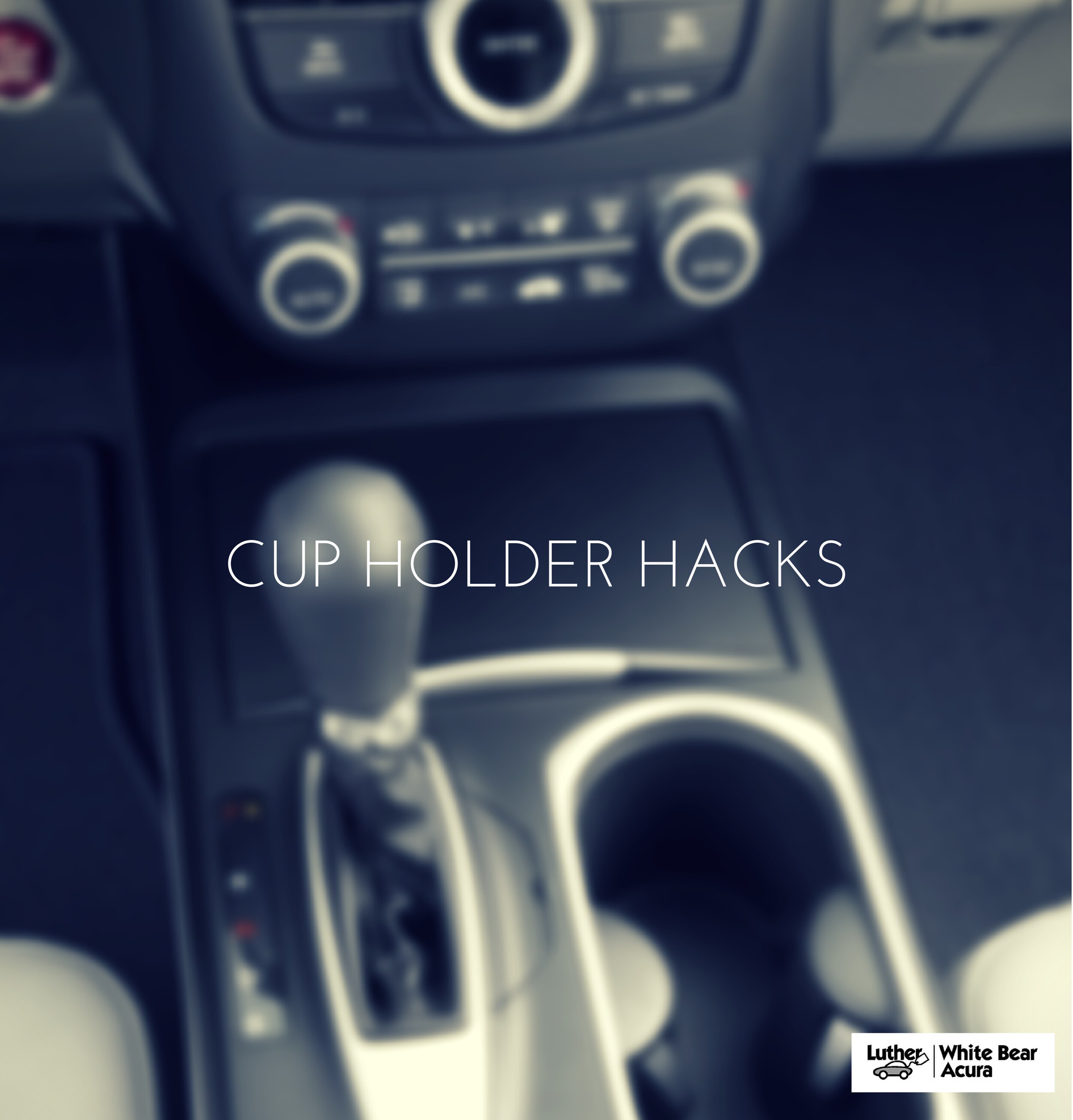 Cup holders are a small but important feature in your vehicle. They are not new or high-tech, but they are always there when you need them.
Here are a few car hacks for making the most of your cup holders.
---
Find exceptional cup holders on the 2016 RDX for sale in Minneapolis. The new RDX is available at White Bear Acura dealership in White Bear Lake, MN. Click here to browse our inventory. When you are ready, stop by for a test drive. Click here for directions to our dealership.
1. Clean out a coffee cup and use it as a recyclable tissue box.
Tired of having a tissue box sitting on the floor of your car? Use a coffee cup to keep tissues off the floor and more convenient to reach.
Source: Country Living
2. Put silicone cupcake liners in your cup holders to keep them clean.
Cup holders tend to collect dirt and can be difficult to clean. Save yourself some time with this easy cupcake liner hack.
Source: The Krazy Coupon Lady
3. Cupholders are a great place for air fresheners.
Car smelling funky? There are several air fresheners that are designed for your cup holders. An air freshener in your cup holder can be larger and still stay out of the way.
Source: Amazon
4. Extend your cup holder with a few plumbing tricks.
Does your favorite water bottle not fit in your cup holder? You can extend your cupholder using simple plumbing parts.
Source: Pretty Handy Girl
5. Hide cash in your cupholder.
You never know when you are going to need some extra change. This DIY compartment stays hidden and convenient.
Source: Wonder How To
---
White Bear Acura is proud to serve Minneapolis, St. Paul, Highland Park, Woodbury MN and surrounding areas. Stop by and test drive a new 2016 RDX for sale in Minneapolis.
Browse our online inventory.
Follow us on Social Media.
Facebook | Google+ | Twitter | Instagram | Pinterest