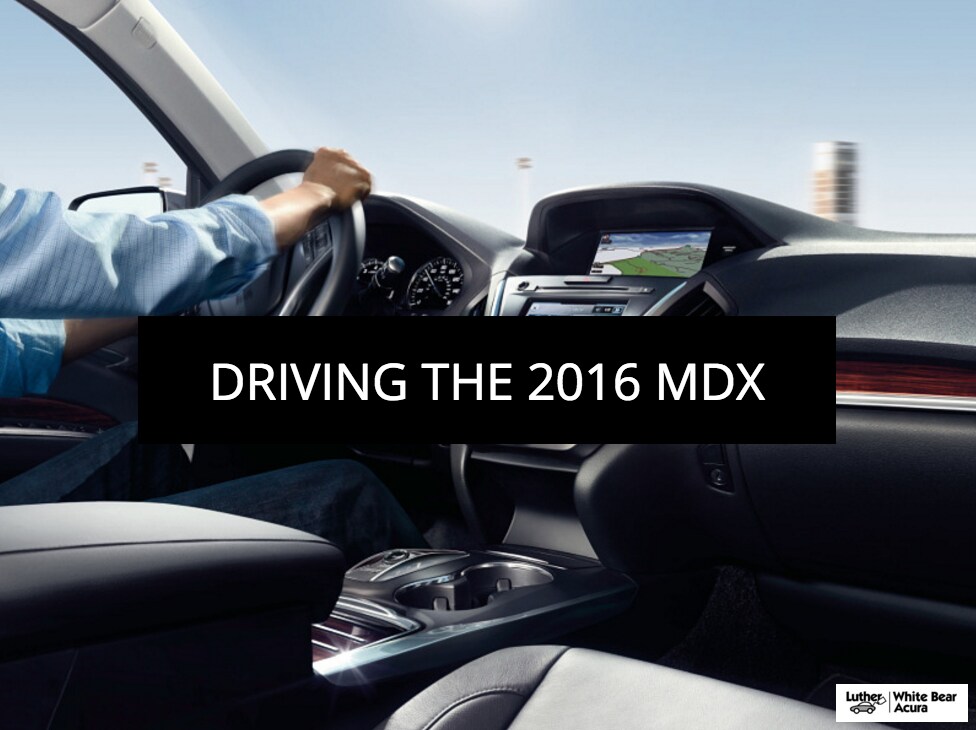 What is it like to drive the Acura MDX? Here are a few gifs to help us describe the MDX driving experience.
Schedule a test drive from our inventory page. Or call us at 651-481-7000
---
Find the new 2016 MDX for sale in Highland Park at White Bear Acura dealership. Stop by for a test drive. We are located just off the interstate.
Click here
for directions.
Looking for a different year model? Check out our CPO and Pre-Owned inventory to find more MDX SUVs for sale in White Bear Lake, MN.
The MDX has a versatile cabin and plenty of interior space. The interior is designed to make the most of the compact space. "It's not rocket science. Rocket science is hard." See the 2014 MDX commercial here.
Rocket science? Maybe not, but there was plenty of science involved.
From a 2014 commercial highlighting the MDX strength, speed and lightweight frame with Jim Keller. Feel the strength and super handling from the driver's seat.
What other cars? What traffic? The MDX offers a quiet ride with plenty of infotainment features to help keep your commute stress free.
Find a perfect rhythm with user-friendly features. This gif is from the most recent 2016 MDX commercial. From Festival.
Your morning commute might be the only time you find time to yourself. Make sure you enjoy it. Click here to learn more about the 2016 MDX interior.
---
White Bear Acura dealer proudly serves Minneapolis, St. Paul, Highland Park, Woodbury MN and the surrounding areas.
Browse our online inventory.
Learn more about the 2016 MDX and other new Acura models on our Research page.
Follow us on Social Media.
Facebook | Twitter | Instagram | Pinterest | Google+