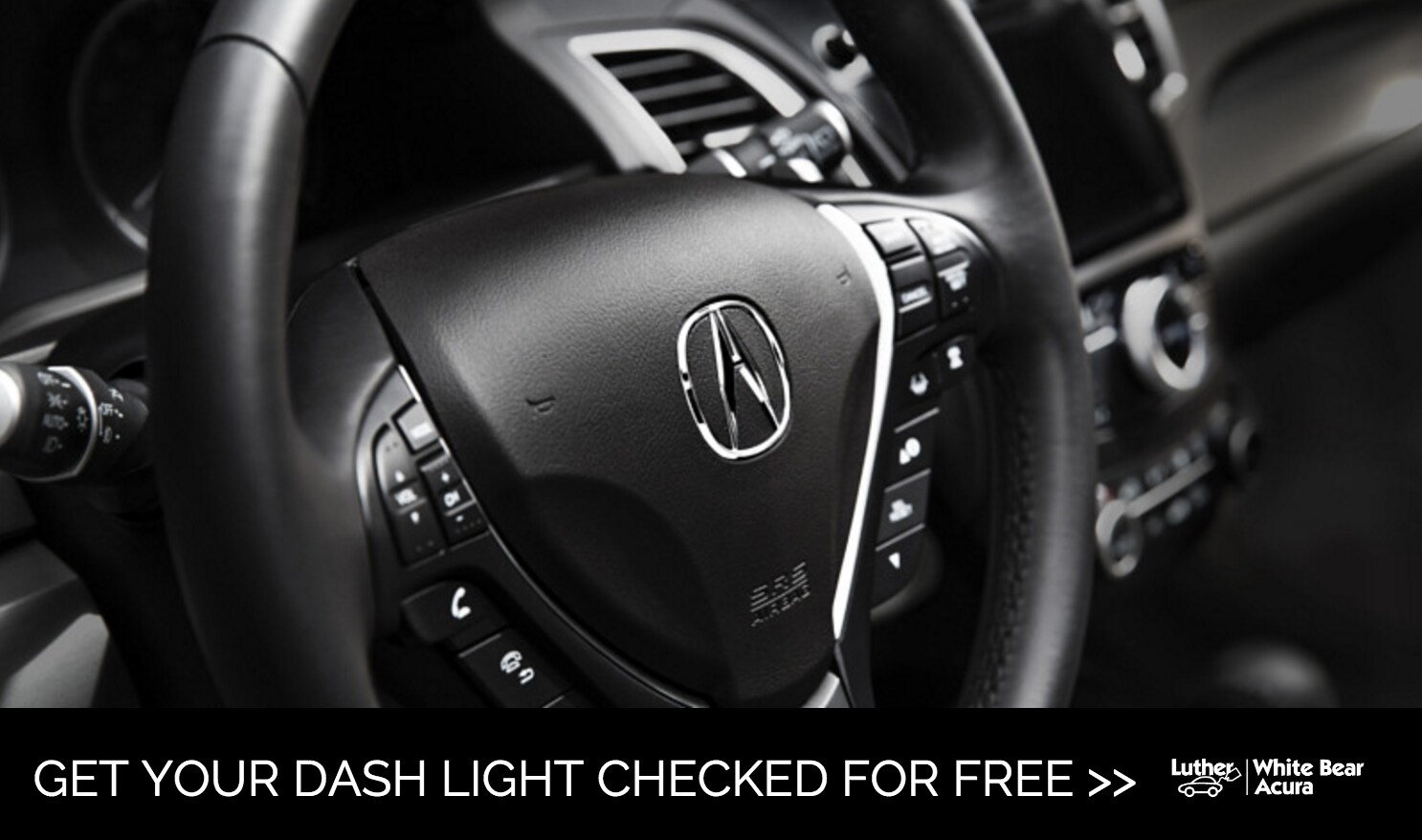 It's Lights Out at Luther!
Have any dash lights on? Bring your vehicle to White Bear Acura during the Lights Out at Luther special and we will provide a FREE diagnostic, turn off the light, tell you what it means and provide a no-obligation estimate*.
Schedule a service appointment online.
Dash lights allow your vehicle to inform you of a problem before the problem gets worse. An illuminated dash light could indicate a serious or minor problem. Ignoring a dash light could allow a minor problem to become a serious problem in a short amount of time.
That's why it's important to consult your Acura owner's manual when a dash light turns on and see a certified Acura dealer in if needed.
*Safety related warning lights cannot be turned off without performing required repair.
---
Find a certified mechanics near Highland Park, MN at White Bear Acura dealership in White Bear Lake, MN. We proudly serve Minneapolis, St. Paul, Highland Park, Woodbury MN and the surrounding areas.
What does your dash light mean? Consult your owner's manual to get an idea of what issue your vehicle is bringing to your attention. Check out our blog: Warning Lights On The 2016 Acura RLX.
Check out our blog to learn more about our dealership and new Acura models!
Blog: Tips and Tricks for Washing and Waxing Your Car
Blog: Extremely Helpful Infographics for roadside emergencies
Blog: Winter Road Safety Tips and Car Hacks
---
White Bear Acura proudly serves Minneapolis, St. Paul, Highland Park, Woodbury MN. Browse our online inventory to find a full selection of New, CPO and Used vehicles for sale.
New Subarus for sale in Highland Park, MN.
Follow us on Social Media to stay updated on what's happening at White Bear Acura dealership, Acura news and more. >>