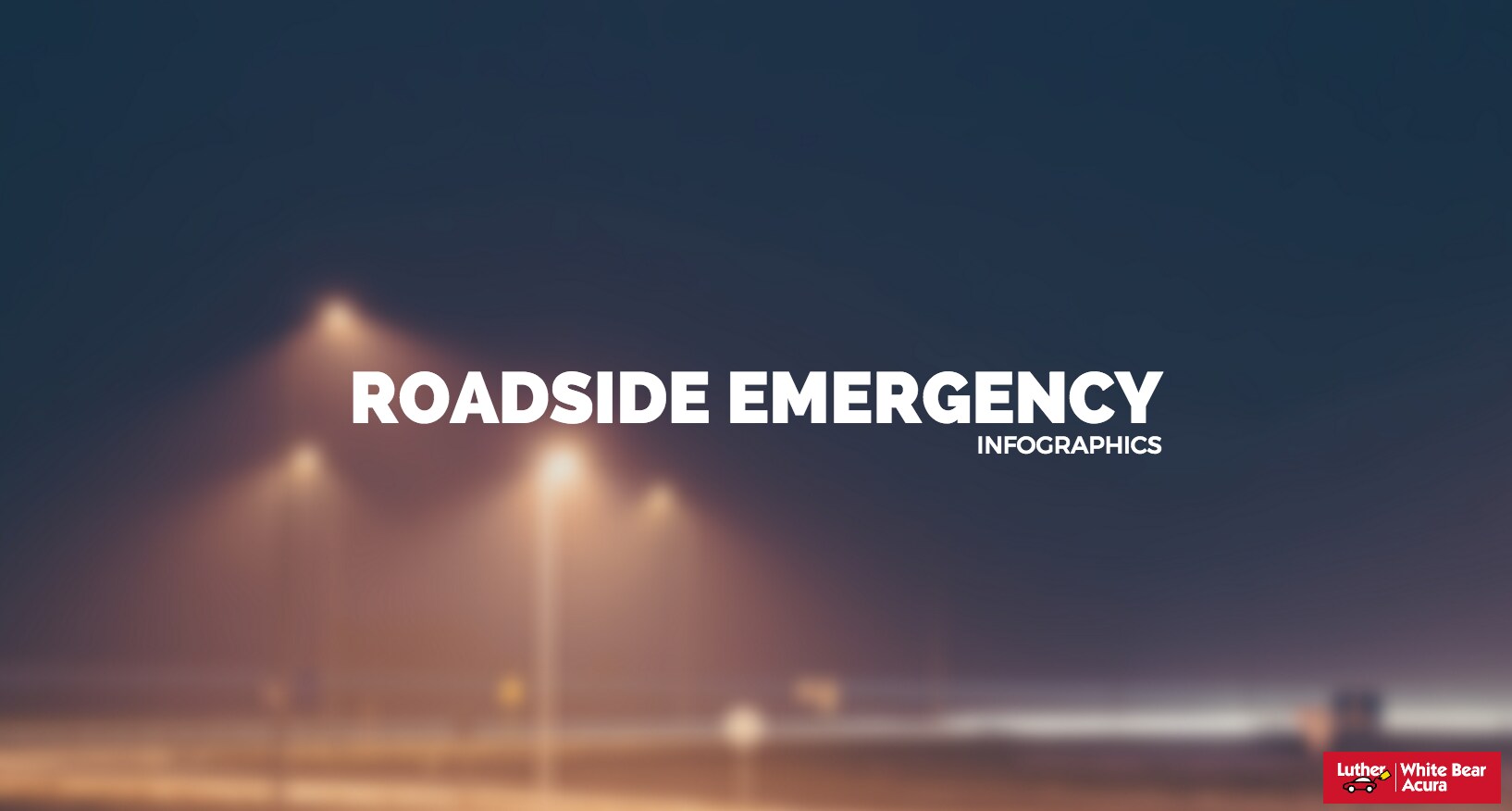 During the winter months it's important to always be ready for a roadside emergency. Here are some of the best Roadside Emergency Infographics to help you and your family get ready to drive in the winter weather.
---
Need new tires? Tires are the most important aspect of getting your vehicle ready for winter. Learn more about the White Bear Acura dealership Woodbury Tire Event (get a $100 Luther Auto gift card and more when you buy 4 tires).
Your roadside emergency kit will be different based on your situation.
If you are a parent driving with kids, your roadside kit might include toys and extra blankets to keep them busy and warm.

Driving alone? Make extra sure you have a communication device.

If you are taking a day trip or hitting the road on vacation, it's easy to pack an extra bag of emergency supplies.

For drivers who are just commuting it's easy to forget packing emergency supplies since you will only be gone a short while. Our advice: have a emergency kit in your vehicle at all times.
The problem that caused your roadside emergency might be common. Your situation will be unique. Maybe you are on your way to a Thanksgiving dinner? Christmas party? Make sure people know when you are traveling somewhere and keep an eye on road conditions.
Tire Sale!
It's easier to keep control of your vehicle on icy roads with good, all-weather tires. Take advantage of the White Bear Acura dealership Woodbury Tire Event! Get a $100 Luther Automotive gift card and more when you buy 4 tires.
---
White Bear Acura dealer proudly serves Minneapolis, St. Paul, Highland Park, Woodbury MN and the surrounding areas. Stop by and test drive a 2016 ILX for sale in Woodbury.
Browse our online inventory.
Follow us on social media!